One of the top regrets of divorcees is "I did not put my spouse first".
Couples counseling is about creating relationships that work. Relationships that don't work end in break-up or divorce. Divorced couples say one of the things they most regret is failing to put their spouse first. How would they have done better at this? What does it mean to put your partner or spouse first? You may think it's obvious, but read below to see what you might be missing.
Putting your spouse/partner first means:
Take time for your partner.
Stop what you are doing and listen to your partner when they share.
Spend time cuddling, kissing, lounging together every day.
Share activities together- play golf, throw dinner parties, kayak etc…
Don't let other things get in the way of the relationship.
Spend romantic time, even if you are exhausted from the day.
Talk about something other than the kids.
Take regular weekend breaks away- just the 2 of you.
Stop work to be with your partner.
Take your partner's side.
Agree with your partner about things important to them.
Take your partner's side in arguments with others, including your own family.
Back your partners up with your children- tell the kids to listen to your mate.
As a couples counselor in Raleigh NC, I have noticed that couples in trouble are almost always neglecting to put their mate first.
It's a very common complaint to hear couples in distress voicing resentment that their partner did not:
Come home from work at a reasonable hour most of the time
Show up for a doctor's appointment with them
Stay home from work when they were seriously ill
Put their work stress aside to talk about something else of importance to their partner
Accompany them to a difficult event or activity
Take time away from work for social or family events
Most of us are generally aware that these things are important. But there is another type of "putting your mate first" that tends to perplex us more.
It is #3, above.  Take your partner's side.  I find as a couples counselor in Raleigh, NC that people have the most trouble with this one. Most couples who find themselves in need of couples counseling are having distress as a result of getting this one wrong. They do not feel that their partner is on their side, or has their back.  When I see a couple in marriage counseling or relationship counseling, its this third category that tends to vex them the most. I think it's worth some discussion.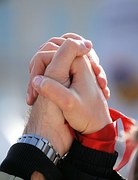 Years ago, I met two couples in couples counseling with different versions of this problem (neglecting to take their mate's side):
In the first couple, one partner felt the other disagreed with his parenting too much in front of their young son and was preventing him from having a good relationship with the child by making him look irrelevant or like an outsider to the child. He felt betrayed by his partner, and became angry and ungenerous with his partner. After repeatedly voicing his upset over this situation to no avail, he became snarky and sarcastic about his partner's parenting. He stopped participating in discipline and withdrew. You can imagine the negative impact this had on their marriage. They learned the hard way to support each other in front of the children and save any concerns or disagreements about parenting for private conversation.
In the second couple, a woman was shunned by her husband's family member. Instead of standing beside his wife and taking her side in the conflict, he continued to have a close relationship with the family member that excluded his wife. He attended birthdays and holiday gatherings with his family, but without his (unwelcome) partner. His wife came to feel unimportant, and turned elsewhere for attention. They learned the hard way that, even with parents and siblings, our mate must have our unwavering support.
Because life is often complicated, there are situations where these things might not apply, but in general it is important to come out on your partner's side. Agree with their perspective. Back them up. Stand with them. Share their upset. If you find you cannot take your partner's side, then it's a good time to look into some couples counseling. It damages the relationship to fail in this area.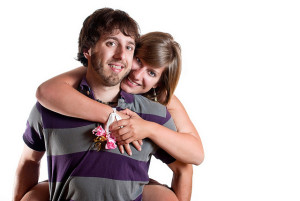 You may not agree with your spouse when they become belligerent at a family gathering, but you might want to take their side in the ensuing conversations. Your parents are more likely to forgive them and work it out going forward, if you exist with your spouse as a team. You needn't agree it was ok for them to be belligerent, but you will benefit from the attitude that your spouse deserves forgiveness and that you really want your parents to forgive your spouse.  You have your partner's back by communicating that they deserve forgiveness and by standing with them insisting on it. You can talk to your partner about your discomfort with their belligerent behavior in private- between the two of you. (If your spouse then continues to be belligerent, then that's another problem altogether, and it's time to get some counseling.)
This goes both ways, when family is involved. It is important to stand with your mate where your parents' behavior is involved, too. For more, see: Loyalty with In-Laws
In couples counseling, couples often ask "What if I don't agree with my mate's behavior or perspective on things?".  I usually respond by telling them that they had best find something to agree with in their partner's point of view, and save their reservations for another time. Reservations are best brought up very carefully, and much later.
For example, a couple came into their marriage counseling arguing about her hurt that he was critical of her after an automobile accident. He said she drives recklessly. The hurt feelings and the damage their relationship suffered as a result of this argument could have been avoided if he had agreed with her right away that the other driver had been out of line in some way. He could have told her the next day that he had been thinking about her accident and wondering if she had considered her own speed at the time. She would have felt supported when she was upset, if he had handled it this way.
Our mate wants to feel supported, endorsed, protected, together. It is harmful to our relationship when we allow situations or people to cause us to fail in this. We all want to know our mate is on our side and has our back.
Divorced people point to their failure in this as a regret they have. I think that's worth hearing.
Kathy Cato
Couples counseling, Raleigh NC
919-710-7145