Is the Relationship Recovery program for us?

What is Relationship Recovery?

What are the goals?

What does Relationship Recovery consist of?

When would we meet?

How do we get started?

---
If you are searching for help, chances are you already grieving the loss of some part of your relationship. The relationship may not be ending , but you may feel you have lost something important about the relationship – perhaps you have lost trust, or respect for your partner, or faith in you future plans. You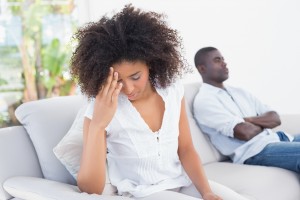 want to save your relationship, but you cannot see a light at the end of the tunnel. – This program is couples counseling for couples in crisis at any stage in life, from early twenties to late seventies. If any of the following statements apply to you, the program is designed to help you:
I don't want to lose my relationship, but I can't live like this
I can't stop crying about the relationship
We don't talk anymore
I feel like I am walking on eggshells
We keep having the same fights over and over
My partner is keeping secrets from me
I miss our sexual relationship
I would rather spend time alone than together
The program is specific to your needs. It involves a series of meetings with a counselor in a comfortable setting. You will begin by assessing your relationship, identifying your goals and priorities and creating a plan specific to your needs. You will combine open discussions of the feedback you receive with ongoing assessment measures and problem-solving and communication tools based on solid research about what helps couples in distress save their relationship
. 
Relationship Recovery is couples therapy that is more focused and problem-solving than most traditional couples counseling.
Provide a safe, relaxed, open environment for exploration of couple dynamics
Offer immediate help and relief to couples in distress
Jump-start recovery so that the relationship does not deteriorate faster then healing can take place
Learn to identify and intervene on patterns between you that must stop for the healing to occur
Practice specific behaviors shown to predict the outcome of an argument
Strengthen communication skills
Identify and manage stressors
Reduce any negative impact of your family history on your current relationship
Understand your partner's personality style and how to talk to them effectively
The program consists of three parts:
1.)
Assessment
The first thing you will do on your path to recovery is identify your goals and priorities in clear terms. We will make a specific plan to help you meet your goals. You will leave your first counseling session with a plan that is custom tailored for you.
2.)
Treatment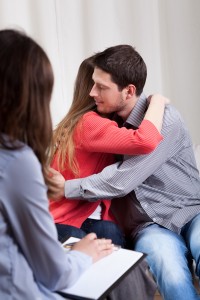 Your couples therapy sessions will last 1 -1/2 hours. Though the length of the therapy is determined by your specific needs and goals, treatment is designed to wrap-up in 8-12 weeks.
Counseling Sessions –
Address specific vulnerabilities you identify in your assessment
Process information specific to you as a couple
Gain a deeper understanding of your partner and their feelings and motivations
Learn specific methods to –
Handle Conflict
Process and argument afterward
Intervene on destructive patterns
Build positive feelings about each other
Develop a deeper understanding and friendship
3.)
Maintenance
As you become comfortable using the skills you have learned and relying on the renewed trust and friendship between you, we will begin to meet less frequently to prepare for your graduation from couples therapy.
---
Contact me by phone (919) 710-7145 or email me kcato@trivistasounseling.com to talk about what you need.
Between now and your first appointment, read "Three Things You Can Do Right Now To Save Your Relationship" on the Resources & Information page.
Clear your calendar for the arranged upon couples therapy appointment times.
Get ready to restore your faith in your relationship and your future together